Top Ten Tuesday was created by The Broke and the Bookish in June of 2010 and was moved to That Artsy Reader Girl in January of 2018. It was born of a love of lists, a love of books, and a desire to bring bookish friends together.
Here are my list of books that are coming out between July – December that I'm really excited about.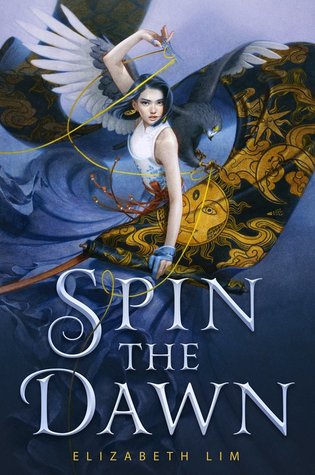 This a retelling of Mulan which is one of my favorite Disney movies so pretty much anything that has to do with Mulan I'm ready for. I also really love this cover.
Ok this is one I'm super super excited for! Witches and witch hunters, arranged marriage, enemies to lovers?? All the things I could ever want in a book to be honest.
I really enjoyed Choi's previous book so I'm excited to see how this one ends up being and if I will like it as well.
I love the cover of this book and I can't wait to read it. I actually have an eARC of it so hopefully I get to it before it comes out!
I love Leigh Bardugo and her books. I haven't read King of Scars yet but I know I'll like it. I'm excited to see what she does with a more mature vibe.
Another book with a gorgeous cover that I can't stop obsessing over. This is a book that I really interested by and I can't wait for it to come out so I can see exactly what it's about.
This is the sequel to a book that came out three years ago. I actually have a review of it right here. It was a book I liked but didn't love. I'm interested to see if the sequel will end up being better.
Oh my god this is a book I'm eagerly awaiting. I most likely will have to reread the first two books but I know I'm going to love this book as much as I love the rest of the series
I can't believe that we're getting a sequel to Carry On. I am kind of upset about my covers not going to match but it's ok. It just means I'll buy the matching paperbacks eventually.
Oh my god I almost forgot about this book. Since the release date was moved up that means we're this book in 2019 which is amazing. The Wicked King was so good and I need to know how everything ends!
What are some of your anticipated releases that are not on my list?