I've seen a couple people do this and thought I would do it as well. I currently have 90 books on my Goodreads to-read. Hopefully I can cut some out.
Down the TBR Hole is a (very) bookish meme, originally created by Lia @ Lost In A Story. She has since combed through all of her TBR (very impressive) and diminished it by quite a bit, but the meme is still open to others! How to participate:
Go to your Goodreads to-read shelf
Order by Ascending Date Added
Take the first 5 (or 10 if you're feeling adventurous) books. Of course if you do this weekly, you start where you left off the last time.
Read the synopses of the books
Decide: keep it or let it go?
Let's get started!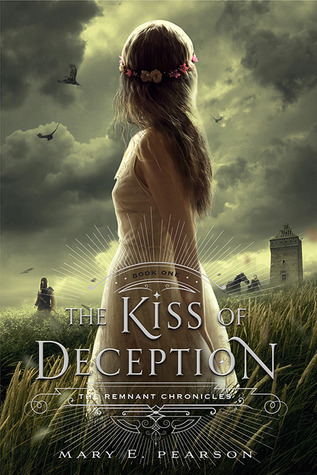 #1 The Kiss of Deception by Mary E. Pearson
I actually own the whole series and I've wanted to read it for a while. I do want to eventually read all my unread books on my shelf and this is one of them.
Keep
---
#2 A Darker Shade of Magic by VE Schwab
Another series in which I have all the books. I have heard only good things about this series and I know Schwab is a great writer so I'm definitely going to get to this eventually.
Keep
---
#3 An Ember in The Ashes by Sabaa Tahir
This is also a series that I have heard great things about so I most likely will also want to eventually read this.
Keep
---
#4 The Forbidden Wish by Jessica Khoury
After reading the synopsis I don't know if I want to read this book anymore. I do own it but I think for now I'm going to remove it and potentially maybe add it back later.
Go
---
#5 The Star-Touched Queen by Roshani Chokshi
I definitely want to read this especially after reading the synopsis. I have heard mixed reviews about the book and author but I'm willing to give it a try.
Keep
Well that's it for today. I did end up keeping a majority of the books but that's ok. I knew that I wasn't going to get rid of the ones that I already own since I knew I wanted to read them when I bought them.
How many books are on your guys' TBR?