I successfully read more this month than I did last month and I'm very proud of myself for it. Even with school and work getting in the way I managed to read/listen to three books this month! One more than last month! Hopefully as the year goes on I'll be able to read more books each month.
Nightblood by Elly Blake: ★★★★
This is the final book in the Nightblood Saga and it was a good ending to the series. I didn't like it as much as the second book which is definitely my favorite but overall Nightblood was still enjoyable. I'll have a more detailed review up eventually.
The Fever King by Victoria Lee: ★★★★
I got to read this book early due to the fact that it was part of Amazon's First Reads program for this month. I'll talk more about the program in my review for this book when I get to writing and posting it. However this book was so intriguing, there was so much that happened. It was a mix of urban fantasy and political intrigue which I really liked.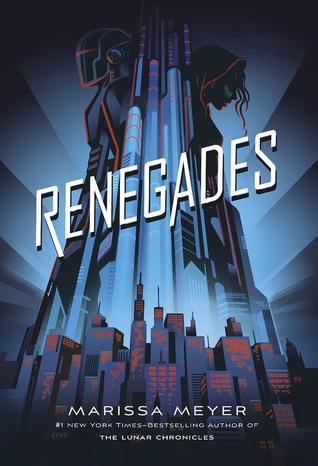 Renegades by Marissa Meyer: ★★★★
This is the first audiobook I listened to ever and I really enjoyed the narrators for the book. I think the narration was done really well and it's a huge part of why I enjoyed the book. I didn't love this book as much as I love Meyer's other series but it was still enjoyable. More to come in my review whenever I get to it.
I don't know if I'm going to post a March TBR only because I don't really plan what books I want to read. I just kind of go with the flow and hope that I get to read something. Also don't you love that I haven't written reviews for any of these books yet. I'll get to them eventually! I swear!