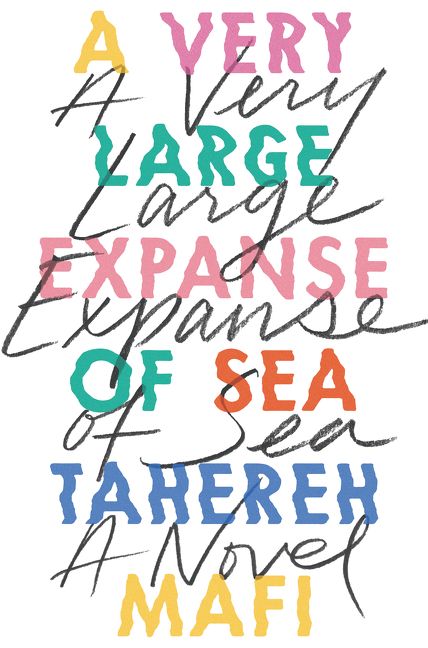 Title: A Very Large Expanse of Sea
Author: Tahereh Mafi
Publication Date: October 16, 2018
Genre: Contemporary
Rating: ★★★★★
Synopsis
It's 2002, a year after 9/11. It's an extremely turbulent time politically, but especially so for someone like Shirin, a sixteen-year-old Muslim girl who's tired of being stereotyped.
Shirin is never surprised by how horrible people can be. She's tired of the rude stares, the degrading comments—even the physical violence—she endures as a result of her race, her religion, and the hijab she wears every day. So she's built up protective walls and refuses to let anyone close enough to hurt her. Instead, she drowns her frustrations in music and spends her afternoons break-dancing with her brother.
But then she meets Ocean James. He's the first person in forever who really seems to want to get to know Shirin. It terrifies her—they seem to come from two irreconcilable worlds—and Shirin has had her guard up for so long that she's not sure she'll ever be able to let it down.
---
"I wondered, for the very first time, if maybe I was doing this whole thing wrong. If maybe I'd allowed myself to be blinded by my own anger to the exclusion of all else. If maybe, just maybe, I'd been so determined not to be stereotyped that I'd begun to stereotype everyone around me."
This book really resonated with me. It's a book that I think everyone should read because it really highlights an issue that is still going on today in the world even though the book was set in 2002. This book drew me in with every word and every page. Mafi's writing is so beautiful that I can't help but want to read all of her other books now.
Characters
Let's talk about Shirin. She's a teenage Muslim girl who wears a hijab and doesn't give a crap about what anyone else thinks. Shirin's anger over how people treat her due to her wearing a hijab. That anger was interesting to read about and see how Mafi developed it throughout the course of the book. Shirin really reminded me of myself when first moved to where I'm currently living. I had that same anger of why I had to be the one to teach ignorant people why they were being ignorant…
Ocean, just a good boy Ocean. I absolutely loved him. He was the light that helped diminish Shirin's anger. His optimism about how people would react to him and Shirin was naive but I knew that he meant well and for that I appreciate him. His development throughout the book was also interesting and I liked his character a lot.
"I've been trying to educate people for years and it's exhausting. I'm tired of being patient with bigots. I'm tired of trying to explain why I don't deserve to be treated like a piece of shit all the time. I'm tired of begging everyone to understand that people of color aren't all the same, that we don't all believe the same things or feel the same things or experience the world the same way."
Plot/Writing
I lived for Mafi's writing. It was so good, easy to read and follow. It flowed well. There weren't any pacing issues and I felt like I flew through the book while still understanding everything that was happening. The plot was really good too. There weren't any parts that I felt like dragged or went on for too long. Overall I really enjoyed Mafi's writing and I would love to read more of her books. However one thing I didn't really was the ending of this book. I understood why she ended it that way but I wished that it could've been different.
Overall Thoughts
Overall this has jumped up to be one of my favorite reads of 2018. It was refreshing read, that celebrated diversity while also talking about really important issues that are still going on today. I loved this book a lot and since reading it I have been recommending it to literally everyone I see.